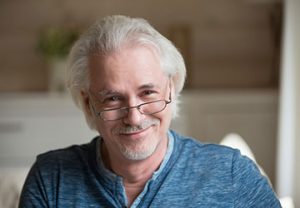 Award-Winning Psychiatrists and Nationally-Recognized Mental Health Treatment Center
Here at Comprehensive MedPsych Systems, you don't have to go through life alone. We have psychiatrists here who can help you navigate any problem you may be having. We have experience treating depression, bipolar, eating disorders, anxiety, and much more.  Whatever issue you're facing, we can help through a combination of medication and psychiatric counseling.
Depression, anxiety, bipolar or mania, and eating disorders: are the most common disorders and they impact the lives of millions of children and adults. If you want to find a psychiatrist in Jacksonville FL to ease your symptoms, start with us.
Comprehensive MedPsych Systems is a nationally-recognized provider that countless patients in the Jacksonville area rely on. Our highly-skilled professionals are extremely dedicated to the mental health of every patient, backed by the highest credentials.
Comprehensive MedPsych Systems is located at 5251 Emerson Street in Jacksonville, FL. Call us today at 904-399-0324 or fax us at 904-399-0420. Our hours of operation are Monday through Thursday 9 a.m. to 5 p.m. and Friday 9 a.m. to 12 p.m.
Find a Psychiatrist in Jacksonville FL
With psychiatrists here who can meet your needs within a welcoming atmosphere, Comprehensive MedPsych Systems can help you find a psychiatrist in Jacksonville FL. Our services, comprehensive and confidential, are geared toward any age: men, women, teens, and children. We address:
Counseling Services for All Ages
Panic Disorder and Panic Attacks
Social Anxiety Disorder
Mood Disorders
Phobias
Generalized Anxiety Disorder (GAD)
Depression Treatment
TMS Therapy for Treatment-Resistant Depression
Bipolar Treatment
Psychiatry Services
Medication Management
Pain: Behavioral and Psychiatric Management
Treating and diagnosing all mental and behavioral disorders in Jacksonville FL, our high-level professionals include psychiatrists with many years of experience under their belts when it comes to all areas of mental and behavioral health. Plus, they are compassionate and caring within each patient interaction.
Experienced Psychiatrists Specializing in Every Area of Mental Health
Perhaps you have seen other psychiatrists in the past but did not feel comfortable. Or maybe this is your first time seeking help. Whatever the case, we can alleviate your fears, with a comfortable environment and caring professionals. We can prescribe medication and provide counseling, monitoring possible side effects of the medication and overall progress.
If you are seeking help but don't know where else to turn, find a psychiatrist in Jacksonville that is qualified to help you. Call Comprehensive MedPsych Systems for your appointment today.