We Are Accepting New Patients for Therapy, Psychiatry, and Testing
All Services are Currently Available by Telehealth
CMPS will continue to provide top-quality care with telehealth for almost all services including therapy, psychiatric medication management, psychological testing, and educational consultation. TMS and Spravato treatment are postponed. For most insurances, telehealth is covered the same as if you came into the office (co-pay, deductible). If you need to cancel your appointment due to illness, you will be charged the late cancel/no show fee during this time.
Board-Certified Psychiatrists, Psychologists, Social Workers and Therapists Working Together for You
Comprehensive MedPsych Systems offers a complete range of mental health services. We are a nationally-recognized and innovative group of experienced and compassionate board-certified psychiatrists, psychologists, therapists and social workers that provide you or a loved one confidential:
Anxiety and Depression Treatment
Medication Management
Marriage and Family Counseling
Child and Teen Counseling
Counseling for Adults and Seniors
Couples Counseling
Bipolar Treatment
Anger management
Psychological Testing
LGBT / Gender Identity Support
PTSD Evaluation and Treatment
ADHD Evaluation and Treatment
Autism Evaluation
Pain Evaluation and Clinical Treatment
And Other Mental Health Care Services

Confidential Mental Health Services With Personalized Treatment
All Services are Currently Available by Telehealth
Sarasota, FL – Main: (941) 363-0878
Sarasota, FL – Bee Ridge: (941) 499-0463
Bradenton, FL: (941) 346-6460
Brandon, FL: (941) 363-0878
Coral Springs, FL: (954) 340-0888
Fort Myers, FL: (239) 936-1336
Jacksonville, FL: (904) 399-0324
Jacksonville Beach, FL: (904) 456-0002
Jacksonville University, FL: (904) 399-0324
Lakewood Ranch, FL: (941) 346-6464
Largo, FL: (727) 586-0636
Nocatee, FL: (904) 824-7733
Orange Park, FL: (904) 278-4999
Orlando East, FL: (407) 789-1080
Orlando West, FL: (407) 523-1213
St. Augustine Beach, FL: (904) 824-7733
World Golf Village, FL: (904) 824-7733
St. Augustine, FL 210/NW: (904) 824-7733
St. Petersburg, FL: (727) 564-9955
Tamarac, FL: (954) 340-3000
Tampa, FL: (813) 678-2373
Tallahassee, FL: (850) 792-1025
Venice, FL: (941) 346-6465
Fairhope, AL: (251) 517-3175
Huntsville, AL: (256) 533-9393
Madison, AL: (256) 325-2388
Mobile, AL: (251) 662-9466
Latest News and Trends in Mental Health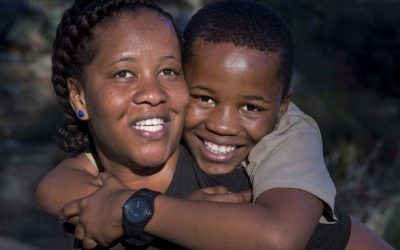 Whether you and your teen are getting along well or having challenges, it is important to show that you love and support them, that you can help them navigate tough times and that you are always there for them. Here are four things to keep in mind when having that...
read more
Contact Us
To contact us by email please fill out the form below and click 'Send'.
Main Headquarters
1090 S. Tamiami Trail
Sarasota, FL 34236
Phone: 941-363-0878
Fax: 716-242-3360
Billing Questions: 941-363-0878, Option 4